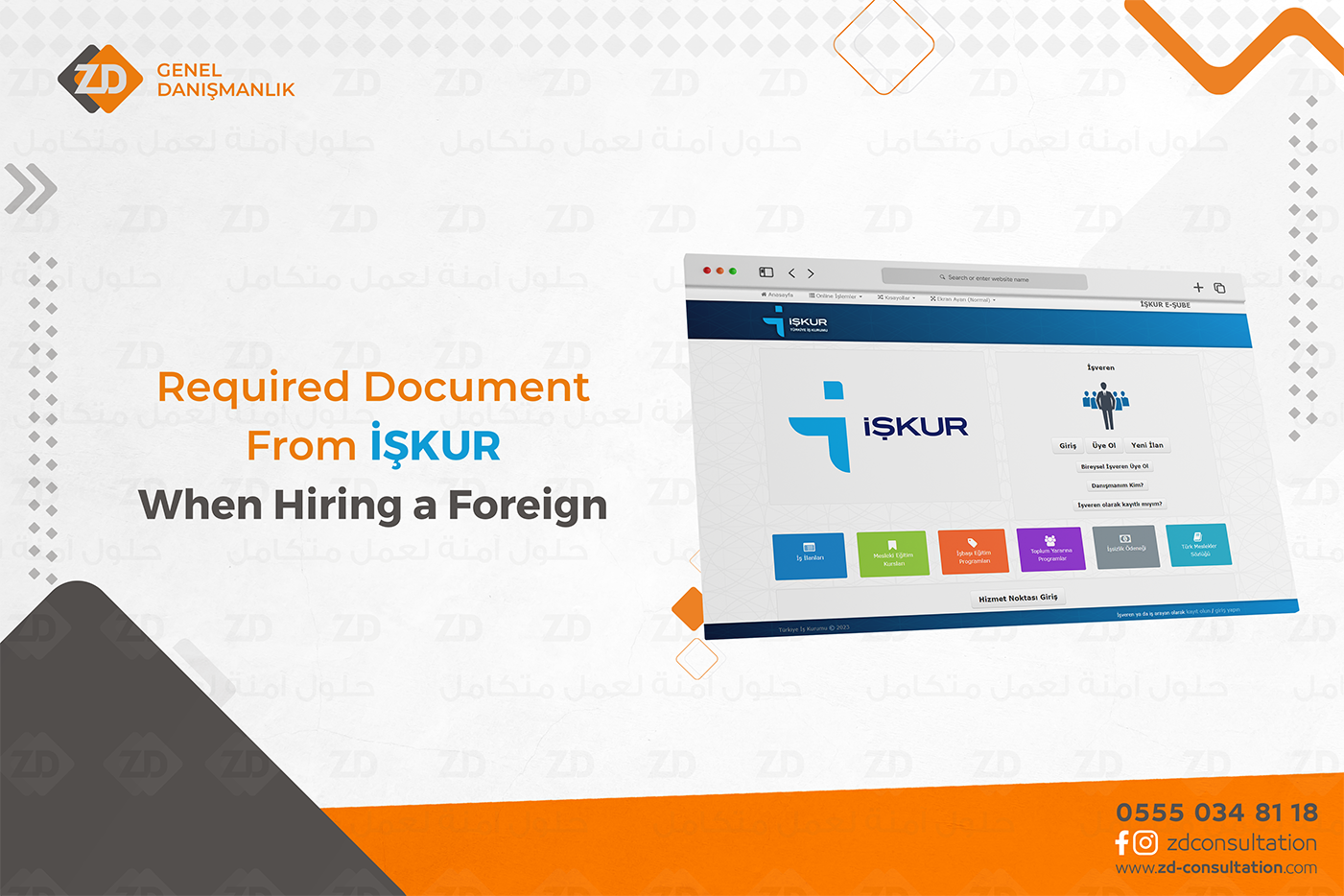 29 Apr

Required Document From İŞKUR when Hiring a Foreign

Based on Turkish Law No. 6575, issued on 15/1/2016 and based on Article No. 8, Paragraph (3):

if an association intends to hire a foreign national, the authorized person must apply to the İŞKUR Employment Organization to obtain proof demonstrating that a Turkish citizen with similar qualifications has been searched for a period of four weeks and that no such candidate has been found. Subsequently, the association may be exempted from the requirement to meet the quota of Turkish employees that labor ministry mandates. The application is then evaluated based on these grounds.

This document is necessary to support the association's decision to employ the foreign national when applying for a work permit.

Therefore, the association must follow the following steps, at least one month before applying for a work permit:

1- Open an İŞKUR account for the association either through the official website or by visiting one of its branches.

2- Announcing the job vacancy on the platform. And after four weeks pass, the association must download a PDF copy of the Announcement and attach it with the work permit application documents.
The following information are required to open an İŞKUR account:
The social security number of the institution.
The full name of the institution.
The institution's tax number.
The tax number of the individual in the case of personal entities.
The address of the workplace.
Contact information.
The information of the person authorized by the legal entity, (Turkish identity number, name, and surname)
To apply through the official website of the Turkish Employment Agency, İŞKUR
To reach the law on the Turkish official newspaper